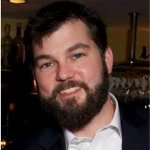 United States
Oncology Drug Discovery,
Research and Development,
Bristol-Myers Squibb.
+1 609 252 4814
+1 609 252 7260
Joshua Curtin
Address:
Route 206 and Provinceline Road Princeton, NJ 08540, USA,
616 Corporate Way Suite 2-6158, Valley Cottage, New York, United States.
Research Interests:
Cancer Biologist and Drug Discovery Expert
Biography:
Highly motivated drug discovery scientist with a proven record identifying and evaluating oncology and immuno-oncology targets.
Successful program manager with a track record of target identification, validation, and development utilizing small molecules and biologics.
Effective leadership and matrixing skills, orchestrating efforts across multiple functional areas to leverage technology and drive efficient science.
Innovative and versatile scientist with proven ability to quickly adapt and embrace new scientific paradigms.
Expertise in Immuno-Oncology, with an emphasis on intracellular signaling mechanisms, anti-tumor immunity, immune infiltrates, T cell activation, purinergic and immunosuppressive mechanisms and informed combinatorial therapeutic approaches.
Expertise in tumor cell biology, with an emphasis on developmental signaling pathways, mechanisms of signal transduction, transcriptional and epigenetic regulation.
Extensive experience working collaboratively and mentoring colleagues and junior team members.
Excellent communication skills and numerous peer-reviewed publications.